Loading table of contents...
According to IBM's latest data, the average cyberattack now costs $4.45 million. With that in mind, it's no wonder companies use more security tools than ever before to reduce their risk of an attack. In fact, according to Frost & Sullivan Research, the average business now uses 11 cybersecurity tools to protect its digital assets.
It's certainly smart to leverage the power of security tools to stay on top of the ever-evolving threat landscape. But, many tools are too narrow in scope to offer sufficient protection, and it can feel impossible for small businesses to manage without an in-house IT team.
There's also a good chance you have quite a bit of overlap among your security arsenal, further complicating things. The solution may lie in optimizing your cybersecurity stack.
We'll explain how to do that, but first some common signs now may be the time to optimize your security toolkit.
Overlapping cybersecurity technology
It's normal to use multiple cybersecurity solutions to detect threats and reduce risks—but there's a tipping point. It's possible (and common) to have too many products.
That's a problem for a few reasons.
For example, a recent report came to the counterintuitive conclusion that companies with a large security stack have a harder time detecting and responding to an attack. This may be the result of alert overload caused by overlapping functionality.
Managing ten or more tools pushing out alerts would quickly become overwhelming, even for a well-staffed team. If these tools overlap functionally and set out duplicate alerts, fatigue can set in and lead to cyber threats or security gaps being missed.
Complex tools that are unmanageable
The security industry has a worsening talent gap, making it incredibly challenging to staff a well-trained security team. Currently, there are more than 700,000 cybersecurity job vacancies in the United States alone. This can make it difficult to get the in-house talent your business needs to oversee tools addressing increasingly complex security problems.
A large stack naturally demands more attention than a small one. Each new tool adds pressure to already busy security teams. This is one reason why it's important to regularly review your tools and eliminate any that are unnecessarily taking up your team's time.
But, even if you have the right resources, complex products are frustrating to manage. Slow portals, messy dashboards, unclear alerts, and buggy systems often cause more harm than good.
Allowing this kind of poor user experience to linger can make it harder to detect legitimate threats. That gives attackers more time to cause damage and maximize impact.
---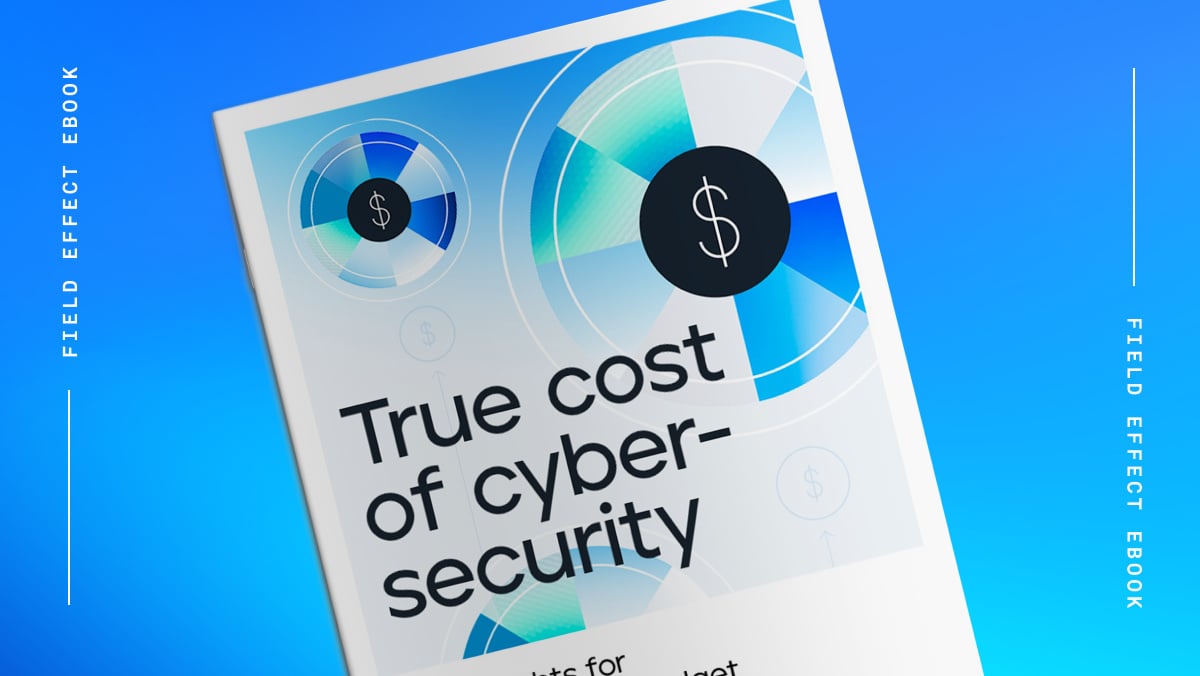 Get the eBook to learn how to cut cybersecurity costs and frustrations.
---
Technology that can't integrate effectively
Poor tool integration is a common roadblock for businesses trying to establish an effective cybersecurity stack. Point solutions no longer offer the comprehensive capability needed to protect modern businesses—it typically takes layering several products to provide the proper coverage.
Unfortunately, there is little incentive for cybersecurity vendors to create a tool that integrates well with others. Often, the sale is the main goal and interoperability is at the bottom of the priority list.
Unfortunately, there is little incentive for cybersecurity vendors to create a tool that integrates well with others.
However, integration is essential for your business. Without it, you may have many solutions that provide a considerable defense but fail to communicate with each other. This lack of integration can lead to an endless stream of alerts to check. Soon, you may start ignoring your notifications or stop using some products entirely.
Optimizing your cybersecurity stack
No one wants to pay for tools that end up not being used. Thankfully, there are ways to streamline and optimize your cybersecurity stack to get the most out of your budget without compromising protection.
Some will say to start by curating a complete list of your security solutions, but that skips the critical first step—understanding your threat surface.
Understand your threat surface
When you know what it is you need to protect, it's easier to choose the right tools for the job. That's why it's best to begin by evaluating your threat surface.
To determine your company's threat surface, it helps to break it down into two parts:
The digital threat surface consists of things like cloud services, software, and web applications. It also includes confidential data such as intellectual property (IP) and personally identifiable information (PII).
The physical threat surface consists of tangible equipment such as desktop computers, laptops, phones, tablets, servers, and routers.
Your first goal should be to review your combined digital and physical threat surface. Then, you can start thinking about how well your current cybersecurity tools address the threats most relevant to you.
Create an inventory of your security tools
As your threat surface evolves and cyber criminals orchestrate new ways to attack, it's easy to fall into the habit of adding a product to address each emerging risk. This has led to cybersecurity "tool sprawl"—the occurrence of increasingly large and complex stacks.
As tool sprawl increases, chances are you own and pay for tools you don't use effectively–or at all. That's why your next step is to create an inventory of the cybersecurity solutions you're using now. Remember to include any and all solutions or services, such as network monitoring tools, password managers, virtual private networks, firewalls, and email filtering.
Determine the true value of each tool
Now that you have a list of cybersecurity tools, the next step is to critique each product and determine whether it's worth the investment you're making in it. To do that, go through your list step-by-step and ask yourself these questions:
Does each tool have a distinct purpose? Are any redundant?
Are any products no longer needed to protect my current threat surface?
Is my stack manageable?
Do we have the resources in-house to maintain these products?
Are these tools producing alert fatigue?
Would a managed solution make more financial sense?
During this evaluation, it should become clear which tools are no longer necessary or never were. Remember that a once-perfect suite of tools can quickly become inadequate due to the ever-evolving nature of cyber security.
Looking toward the future, optimizing your stack is a significant part of evaluating your cybersecurity costs. But there are other costs to factor in. That's why more and more companies are turning toward holistic cybersecurity solutions.
Is a holistic cybersecurity solution right?
A holistic cybersecurity solution is a single service designed to address most, if not all, of your company's security needs. It protects your endpoints, network, and cloud, offering much-needed functionality like suspicious email analysis service, log retention, and more. Even better, it provides all this from one dashboard so it's easier for teams to deploy, manage, and maintain.
As you think about maximizing your cybersecurity stack, a holistic solution may provide the best blend of comprehensive protection, value, and convenience. Consider the following benefits of a holistic solution.
Manage your cybersecurity with one dashboard
Even when they provide effective security coverage, the process of managing numerous independent security tools can be highly inefficient. You may have to monitor multiple services for alerts, download frequent updates manually, and learn how to get as much value as possible from different tools with different interfaces.
Now, imagine only having to manage one cybersecurity solution. Think of the hours you'd save—both in terms of active oversight tasks and learning.
Plus, when you're juggling ten or more security tools, it's much easier for important tasks to fall between the cracks. You could miss a key update and leave your organization at risk of breach or overlook a suspicious activity alert that would've allowed you to stop a breach before it happened.
Holistic cybersecurity tools keep everything you need to know about your company's security in a single place. This makes it much easier to stay on top of everything and always take the right security actions for your business.
Improve your defenses and gain peace of mind
Holistic cybersecurity solutions feature multiple security tools working together to keep your company safe. Each component, from cloud to endpoint, is integrated and designed to work in harmony with every other.
This gives your business comprehensive security from a single solution, which reduces the risk that comes from building a patchwork defense of tools not designed to be used together.
The net result is better visibility into your company's security. This leads to more accurate and faster threat detection, plus speedier response times across your entire threat surface.
Just knowing you have this level of protection in place can reduce the mental energy you spend on securing your company. That means more time for focusing on the other aspects of your work that can bring value back to your business.
Receive support from security experts
Finally, when you choose a holistic solution, it often includes hands-on support services from security experts.
For example, Covalence includes suspicious email analysis that all of your employees can use. If they ever receive an email and are unsure about its legitimacy, they can simply send it to one of our experts who will analyze the legitimacy of the email and advise on appropriate next steps.
This can provide a level of protection from phishing attacks, one of the greatest threats to businesses, that extends beyond what the average email monitoring service can do.
Get help optimizing your company's stack
Optimizing your company's approach to cybersecurity can be a complicated process. You have to understand the benefits and limitations of different technologies, know your threat surface and greatest risks, and consider your budget.
That's why we created our Choosing a Cyber Security Solution eBook. It covers all of the points to help you make a more informed decision about what's best for your business. Download the Choosing a Cyber Security Solution eBook today.